How to Request a License Trial License
New Trial License
In order to provide a trial license we need to get all the Modules you have in your trial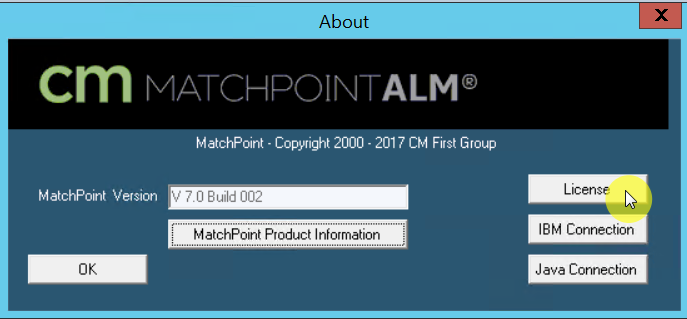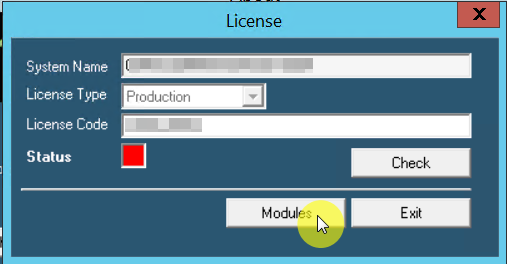 Send a Screenshot with the modules installed in CM Matchpoint (make sure all the modules are included in the screenshot)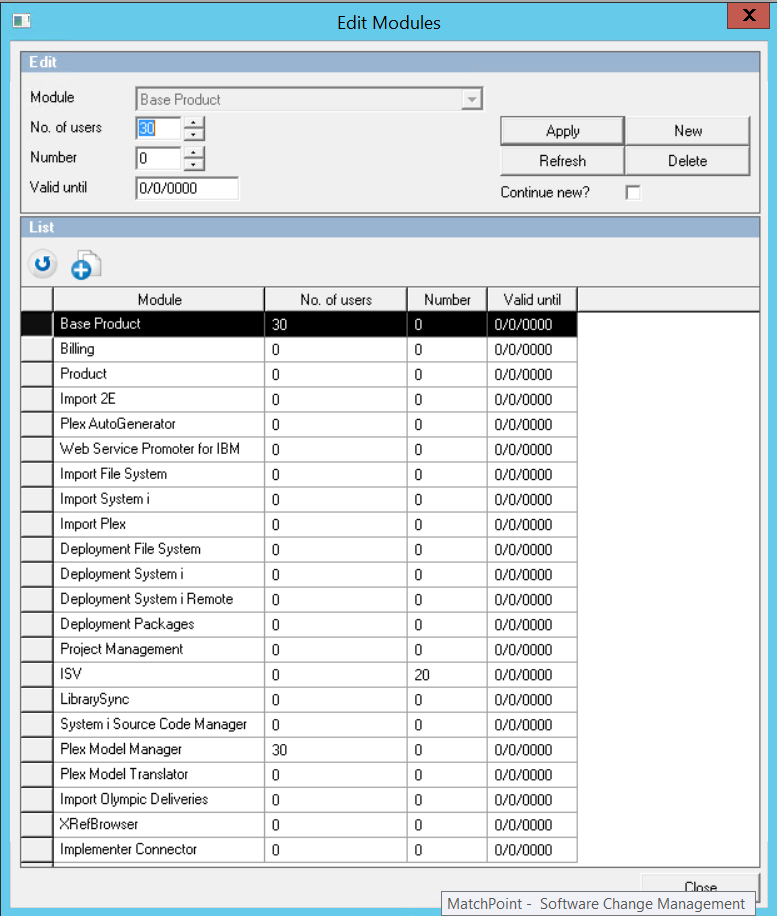 Request Extend Trial License

if you get the next message, this means the trial license has expired (this sometime happens in new installations) what you need to do is click Exit to the Mactchpoint License Request and the click ok to all the next message you get, there is a video attached that shows what message you may get depending on the trial installation

Related Articles

How Request a Webclient License?

1 - Select the green "Submit a Request" button 2 - Fill in the details of your request. Some of these fields may not apply to your request. At the very least, fill in all the required fields. If there is a non-required field and you're not sure what ...

Download WebClient Trial Software

The WebClient Trial Software is a Live Installer application currently in development, which provides one with a self-contained WebClient solution with a trial license. If you want to find out more about what WebClient can do for you or your ...

How to generate a license file

1. Open an administrator command prompt window, and type the following commands: 2. SET DMS_DOMAINS=C:\Program Files (x86)\CMFirst Technologies\cmMetaAnalytics\DMS\Domains 3. PATH %PATH%;C:\Program Files (x86)\CMFirst ...

How to prevent/resolve invalid registration license errors

The machine system id used by the scanner licenses can change in the event of computer hardware configuration changes. If a hardware changes occurs, you will see the following in the scanner log: Invalid Registration for "CAScanner 1": Not registered ...

How to Enter License Code

After you get a License code please follow the next steps Modules and Dates Make sure that for each Modules in the list exist, with the No. of User and Valid Until Dates matches what you get in your License code document (PDF) Note: The list from the ...