CM evolveIT ETL - Project Execution
1. How to open Project Execution

Workspace >> Workspace Item >> Projects >> Project Item >> Click (1)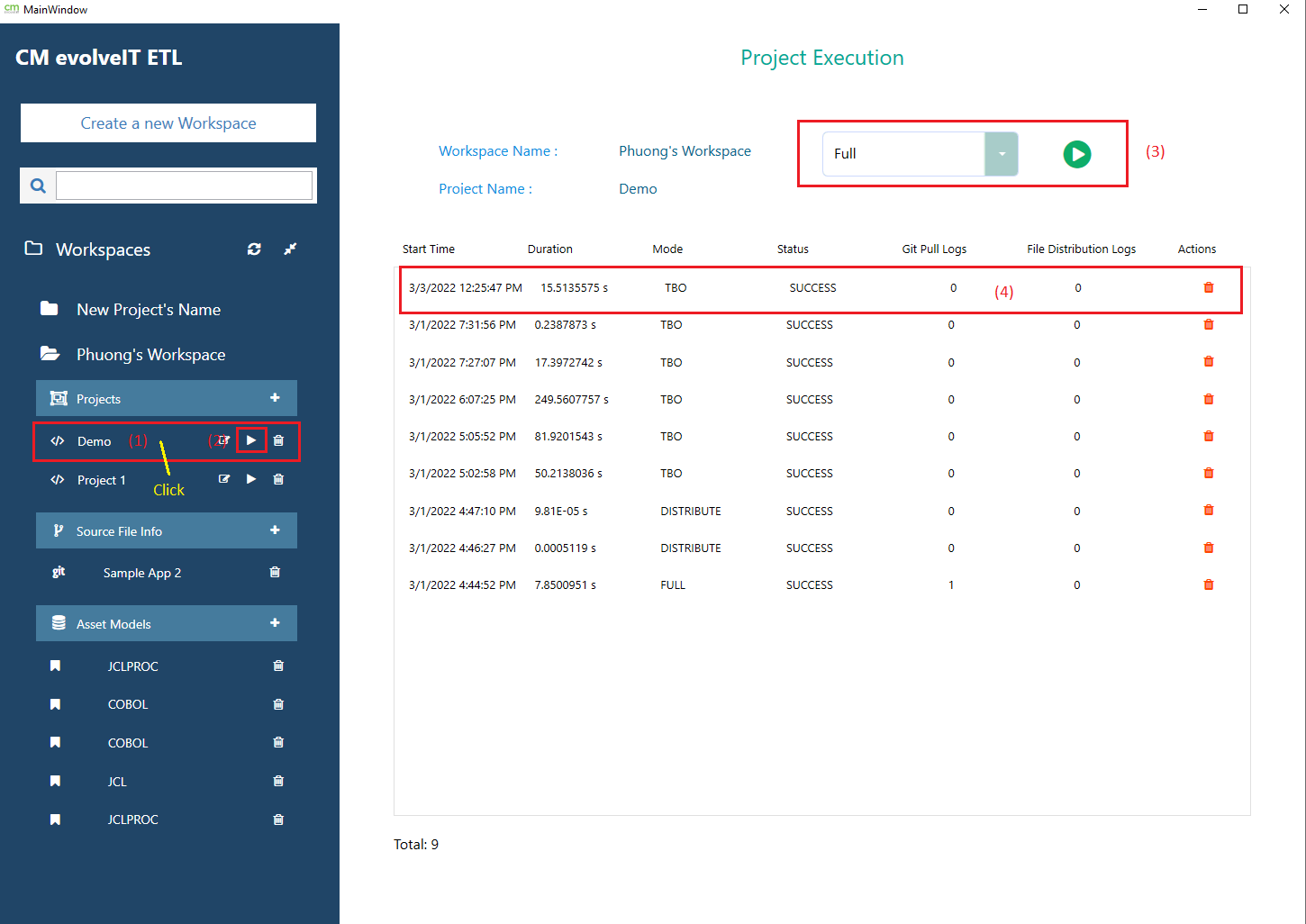 2. Execution

2.1. Executing with default mode

Clicking execute button on each project item to execute with mode Full as default

2.2. Executing with custom mode




Select a mode, then clicking Execute button
3. Execution Logs


4. Project Execution Log Detail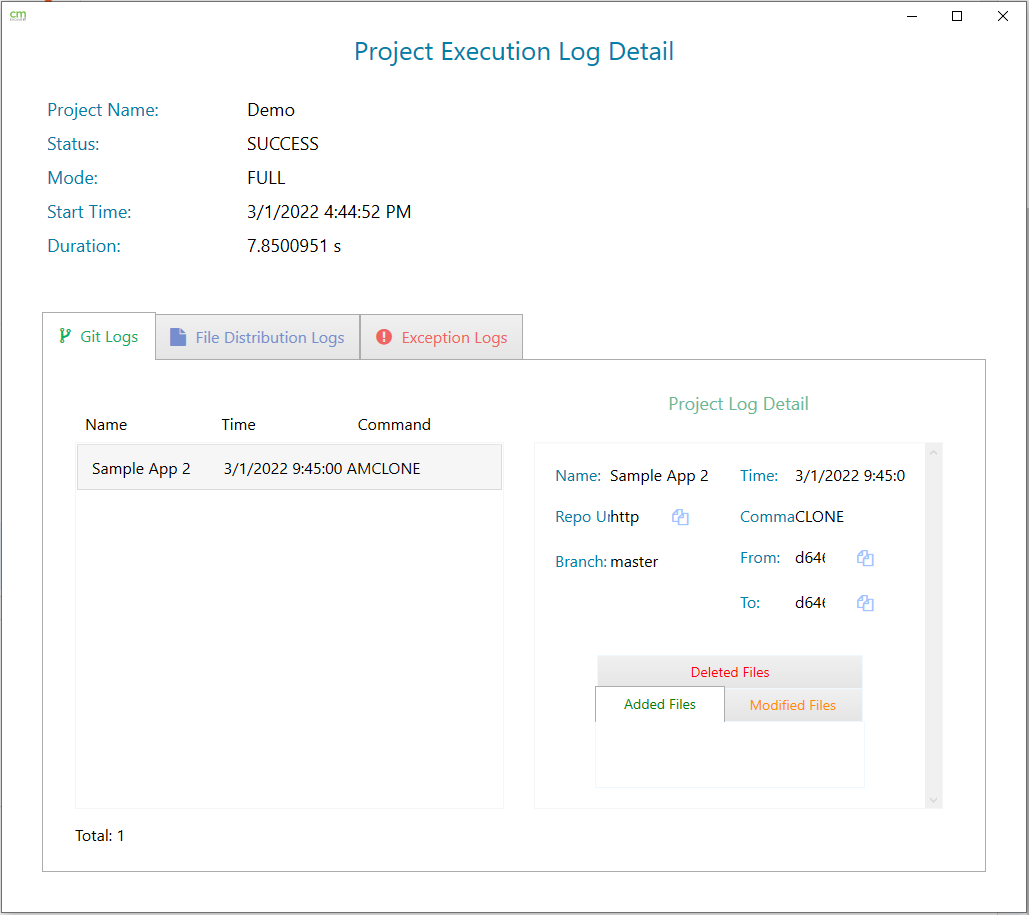 Git Logs Tab : Show the list of source files which was executed
To see the detail of git log, clicking source file info item.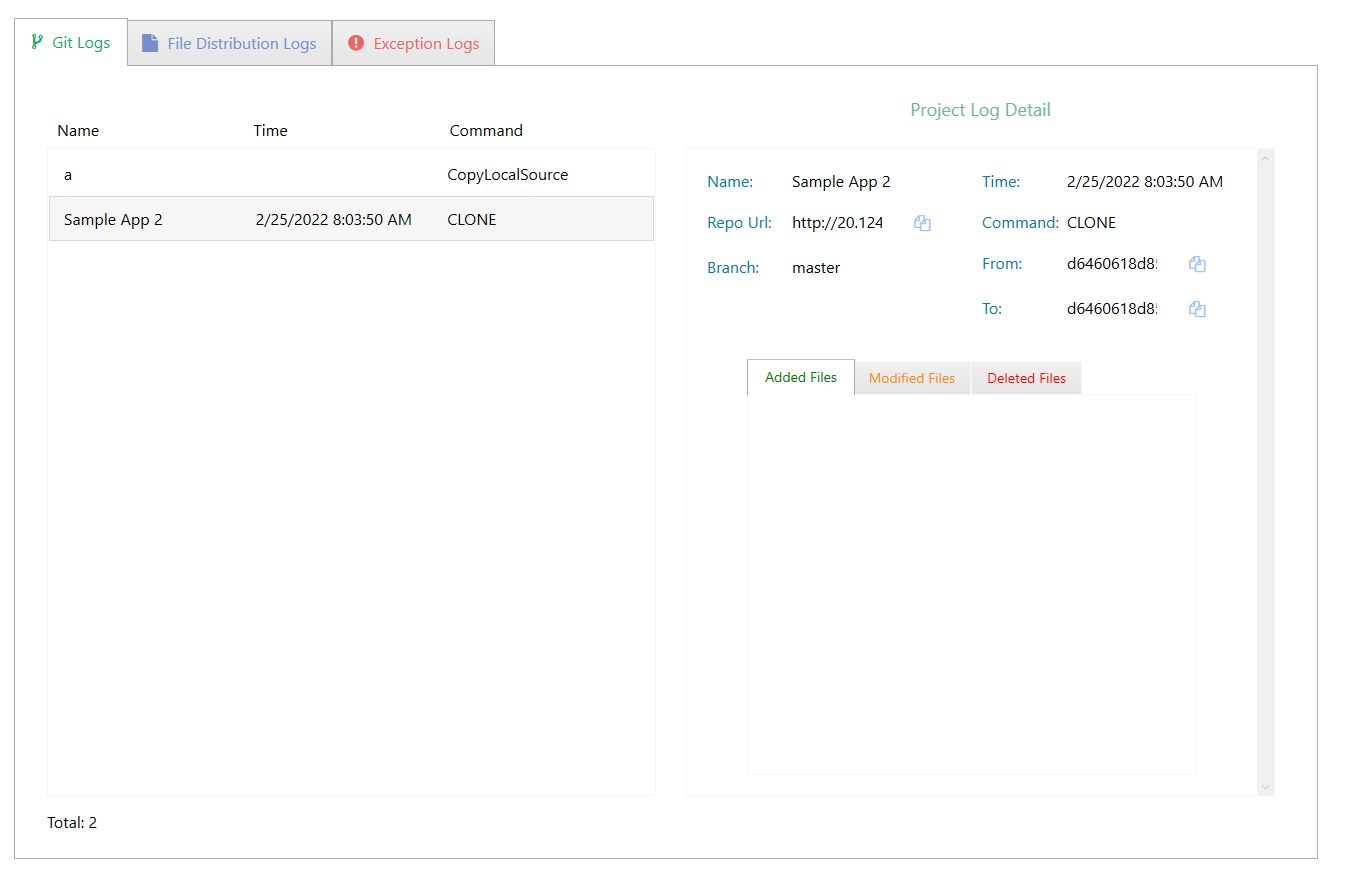 File Distribution Logs: Show list of file distribution logs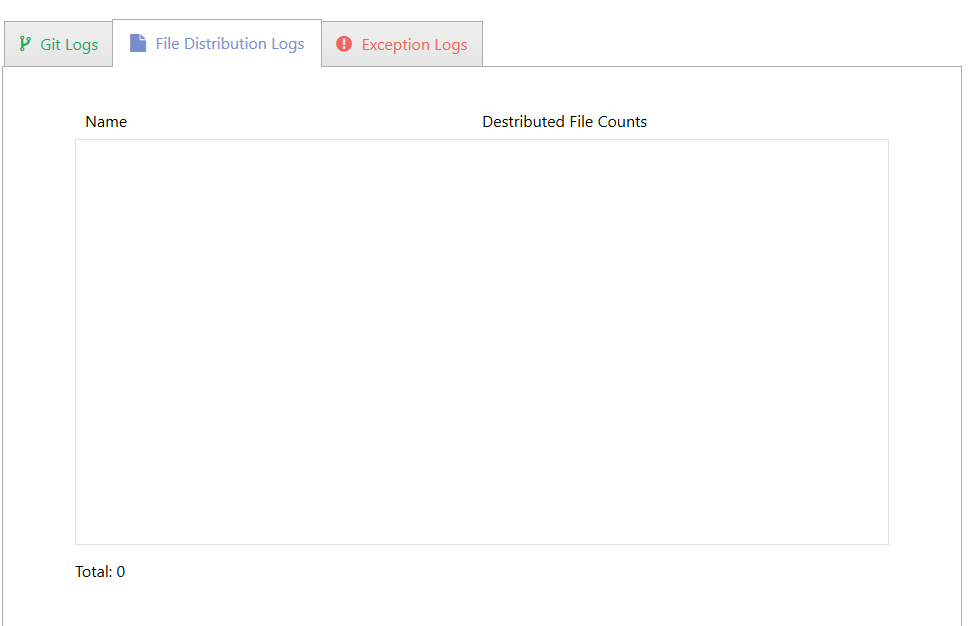 Exception Logs : Show list of occurred errors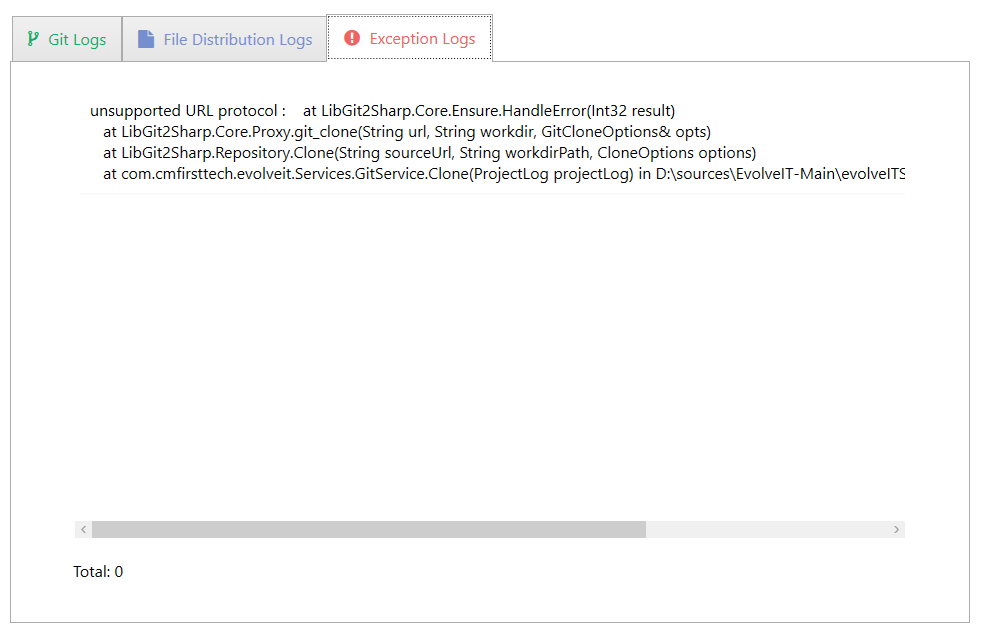 Related Articles

CM evolveIT ETL - Create a new Project Model

1. How to create a new project model? Workspace creation >> Project Models >> New Menu >> Workspace >> Project Model >> "+" button 2. General information To edit general information, select General tab (1) Enter name (4), ETL Model (5), ...

CM evolveIT ETL IDE

Dashboard Menu Workspace Creation Project Create a new Project Model Edit Project Project Execution Source File Info Create a new Source File Info Edit source file info Asset Model Create a new Asset Model Edit Asset Model

CM evolveIT ETL - Menu

1. Create a new Workspace - open a wizard dialog to create a new workspace 2. Search Box - Search workspace and their properties by workspace's name, project's name, asset type, source file info's name. 3. Refresh Menu 4. Expand / Compress - ...

CM evolveIT API Interface

Overview Information managed in an evolveIT Inventory is available for access by 3rd Party applications via simple messaging architecture and a straightforward data access API. evolveIT provides a Service-Oriented Architecture. "Client" applications ...

CM evolveIT ETL - Workspace Creation Wizard

1. Open Workspace Creation wizard 2. Workspace Name and Product Mode By clicking on "Create a new Workspace" button, it should be shown a dialog. Enter name (1) and select a Product Mode(2), then move to the next step (3) 3. List Project Models Each ...